Daily News
Upcoming Events:
Opening day celebration March 31st
Celebrating the opening day of White Sox, Cubs, and Eddies!
All day we will be featuring a "ball park" themed menu.
Featuring raffles and giveaways all day benefiting P.E.A.K. and the Kidney Foundation.
RSVP preferred.
Don't Miss Out!
Daily Events:
Friday
- Lagunitas Beer Battered Fish Fry
Saturday
- Hickory Smoked Ribs
Sunday
- Applewood Smoked Half Chicken
Tuesday
- Free Appetizers from 4 to 6 p.m.
Wednesday
- Seafood Night
Thursday
- Brisket Paninis
Hours
Monday - Thursday: 11am to Midnight
Friday - Saturday: 11am to 1am
Sunday - 12pm to 10pm

Welcome!
A Short Story about Eddie Gaedel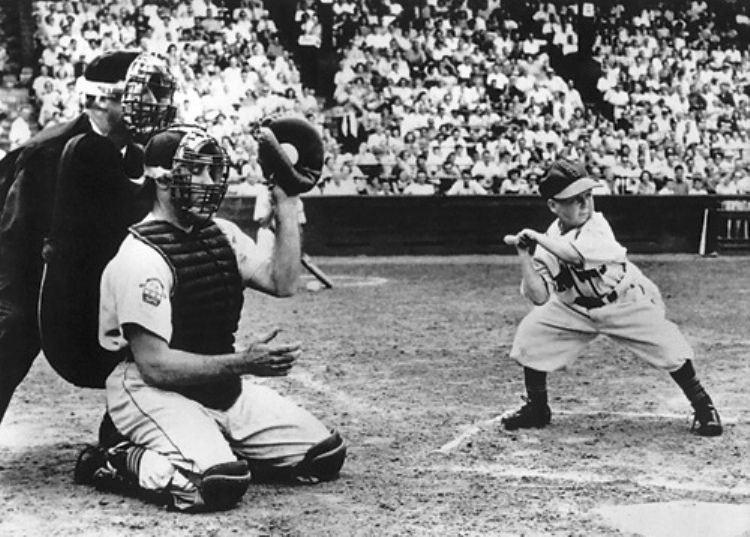 Welcome to This Date in Random Baseball History. Today, we travel back to August 19, 1951.
With the St. Louis Browns (who would later become the Baltimore Orioles) languishing near the bottom of the Americn League standings, legedary owner Bill Veeck sent 3-foot-7 Eddie Gaedel to the plate as a pinch-hitter in the first inning of a game against the Tigers.
After showing the umpire his official contract, Gaedel walked on four pitches, was replaced by a pinch-runner at first base and received a standing ovation from the crowd.
The shortest player to ever record a Major League plate appearance, Gaedel's jersy --number 1/8-- is preserved in the Hall of Fame today.
Small Sport's Bar named after a short athlete.